City heart transformation
The Albert Street station will be a catalyst for further mixed-use commercial, retail, and residential development, at the centre of Brisbane's central business district.
The new underground station will dramatically improve connectivity to the southern end of the city, providing improved public transport access to more places of work, study and recreation.
A 'central station' for the southern CBD
As the first CBD train station built in more than 120 years, Albert Street station will become the main public transport access point to the southern parts of the CBD, creating opportunities for a new, vibrant city hub just minutes' walk from major recreation and business precincts.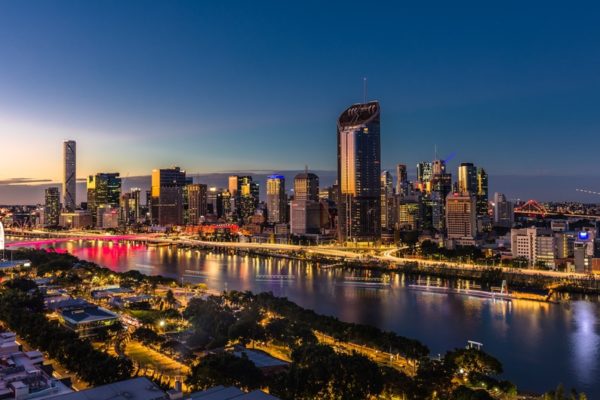 Unlocking development opportunities
The Albert Street station could generate opportunities for new mixed-use development around the station site. The station's proximity to the City Botanic Gardens, Waterfront Precinct and Queen's Wharf Brisbane will make new development in this precinct even more attractive.
This new inner-city station will fundamentally change how people move around the city, and over station development will support the Brisbane City Council's vision to transform Albert Street into a pedestrianised subtropical corridor, extending from Roma Street Parkland north of the CBD to the City Botanic Gardens in the south.
Albert Street Station and Precinct Concepts
This video includes concept developments and designs which are not final or approved.
Video transcript
The video starts with an aerial view of Brisbane with the rail alignment highlighted before zooming down to street level. Travel times to stations either side of Albert Street and walking routes to nearby areas are displayed.
The camera approaches Albert Street from the southern end of the city to see the new station entrance.
A cutaway view of the station appears, showing the underground levels leading down to the new station platform, and tunnel. Albert Street station will be 31 metres underground – the deepest of the new Cross River Rail stations.
A train travels through the tunnel and arrives at the station with the camera zooming in through the train and onto the platform. The camera moves up a set of escalators to the concourse level, where the ticketing gates are located, before moving up three more sets of escalators to street level.
The video ends with an aerial view outside the station showing a pedestrian plaza on Albert Street and the surrounding streets.
Albert Street Station Precinct Map
This new underground station at Albert Street will become the main public transport access point for Queen Street Mall, QUT's Gardens Point campus, the 1 William Street parliamentary precinct, the new Queen's Wharf casino and resort development, an upgraded Eagle Street business district and the City Botanic Gardens.
Albert Street Station Precinct Concept Images
Check where work has started, what's coming up and how it will impact you.