Boggo Road Station
This new underground station will see Boggo Road become South East Queensland's second busiest transport interchange, with over 22,000 commuters using the new station each week day, by 2036.
A new station at Boggo Road will stimulate the growth of the existing health, science and education precinct which is already home to thousands of employees.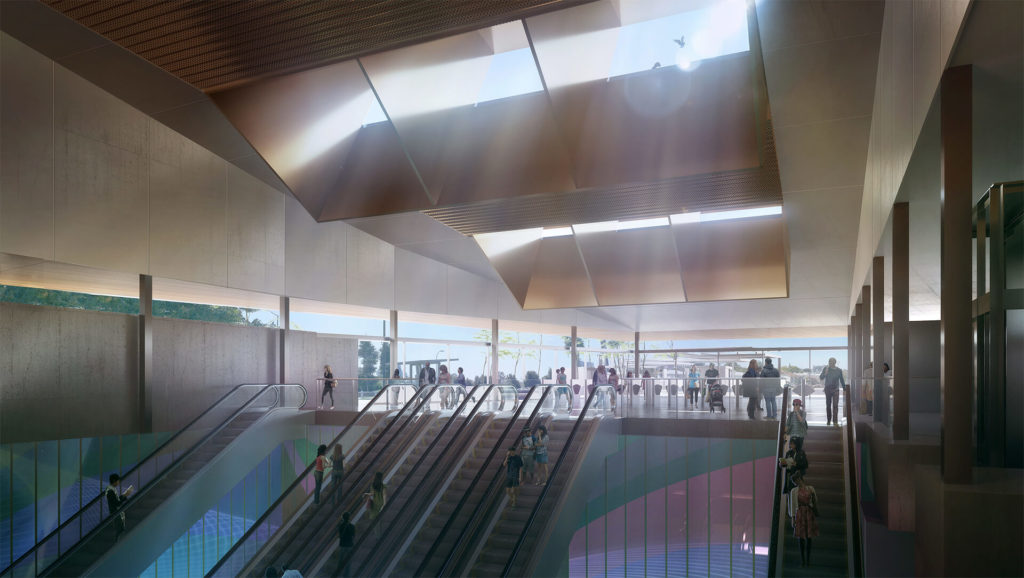 Boggo Road Station - Seat to Street
This video includes concept developments and designs which are not final or approved.
Boggo Road Station location
The new Boggo Road Station will not only link passengers to the South East Busway, Park Road station and Brisbane Metro services, it will transport staff to and from the health, science and education precinct, provide students with access to the new Inner City South State Secondary College, and local residents will benefit from high-frequency connections to the new CBD stations.
The Boggo Road Station will integrate with pedestrian connections walkways, cycle paths, Park Road train station, and bus services providing improved access to both UQ and the CBD.
Check where work has started, what's coming up and how it will impact you.