Last segment marks end for mammoth task
The last of more than 27,000 concrete segments that are being used to line Cross River Rail's twin tunnels beneath the Brisbane River and CBD has now been made, marking a huge milestone for the project.
Cross River Rail Delivery Authority CEO Graeme Newton said the segment had been cast at the Wagners Precast facility at Wacol and would soon be trucked to the project's Woolloongabba site.
"This has been a mammoth operation, both in terms of construction and logistics, and has been underway for more than a year," Mr Newton said.
"Once segments arrive at Woolloongabba, they are stockpiled on site before being taken underground and loaded into one of two massive Tunnel Boring Machines, which then use the segments to line the tunnels as they go."
"To see the last segment ready for transport is a fantastic achievement and it brings home the fact our twin tunnels are now very nearly complete."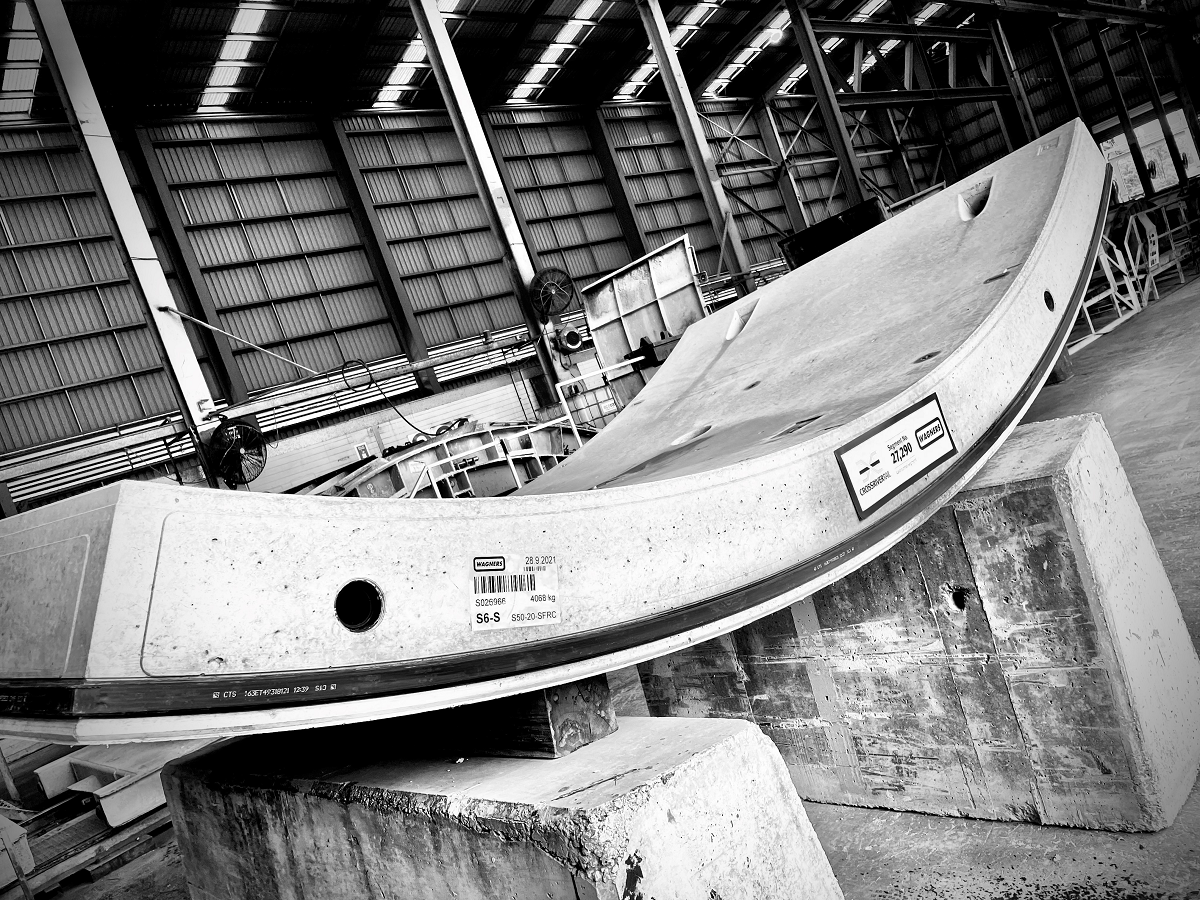 Mr Newton said Cross River Rail was injecting around $4 million a day into the Queensland economy, and the precast segments were a terrific example of how the mega project had benefitted local companies across the whole of South East Queensland.
"Wagners is one of more than 1500 Queensland subcontractors and suppliers to benefit from Cross River Rail so far, with about 110 jobs supported on site during peak construction," he said.
"Not only were the segments manufactured locally, but many of the ingredients were sourced locally too – including crushed rock and sand from a Yatala quarry, fly ash from a Millmerran power station that produces it as a waste product, and reinforcing steel processed in Toowoomba.
"That's not to mention the numerous local businesses in the supply chain, including for plant hire, timber stacking material, general maintenance and supply of safety equipment and workwear."
Mr Newton said the TBMs were expected to break through at the project's Northern Portal by the end of the year, completing Cross River Rail's year of tunnelling.