Cross River Rail develops 3D tactile model of Fairfield station for blind and low vision train
Cross River Rail develops 3D tactile model of Fairfield station for blind and low vision train
Cross River Rail has partnered with Braille House to create a 3D tactile model of upgrades to Fairfield Station, that is being used as an inclusive consultation tool for people who are blind or with low vision.
Six stations from Fairfield to Salisbury are being given significant accessibility upgrades as part of the Cross River Rail project and the state-of-the-art tactile model is an important innovation that allows people living with blindness and low vision to have their say on the station improvements.
Work is already underway on the Fairfield station and the model incorporates braille labelling explaining each of the new elements to be delivered as part of the upgrade.
The innovative use of this 3D tactile model is demonstration of Cross River Rail's commitment to working with everyone in the community on the station concept designs.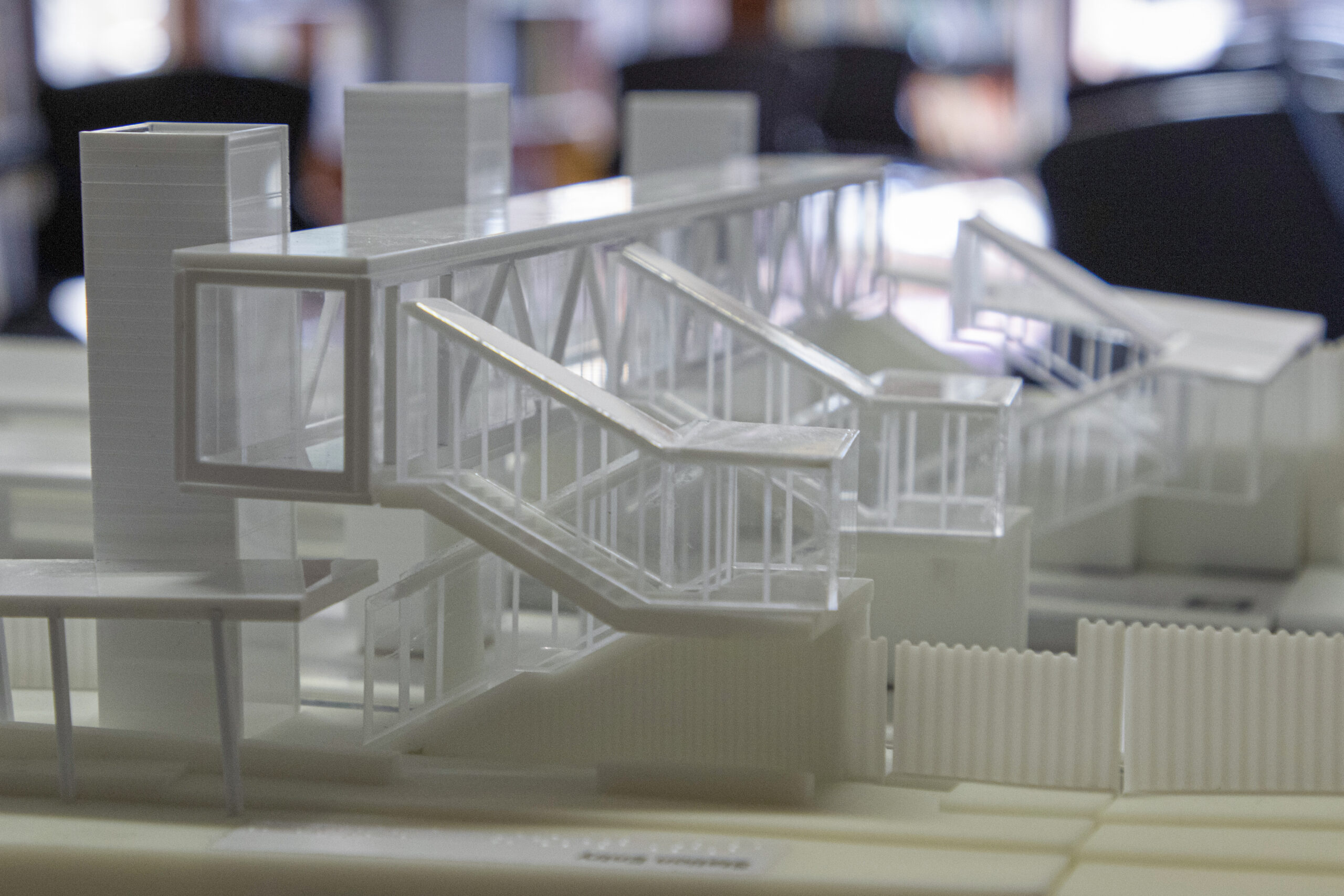 Braille House General Manager Sally Balwin said it was important for major infrastructure projects to include people living with blindness and low vision in their community consultation.
"We're pleased to have worked with Cross River Rail on the Fairfield Station concept design tactile model. Train stations can be a challenge for people using a cane or a guide dog to navigate, and it can impact their ability to access public transport," said Ms Balwin.
Wendy Sara, Production Manager at Braille House assisted with the proofing and embossing the braille on the tactile model.
"As a blind person, it's important to be included in the consultation and to be given the opportunity to explore by touch the changes to be made to the upgraded station," said Ms Sara.
"The provision of access to the tactile model will help blind and low vision people feel confident in navigating the upgraded Fairfield station once completed."
The 3D tactile model of the upgraded Fairfield station is available for members of vision impaired organisations and community groups, invited by Braille House and Link Vision to experience the tactile model.