Peter Doherty Street - Car park changes
Between Monday 7 and Saturday 12 September 2020, changes to car parking will be implemented on Peter Doherty Street.
This will involve two car parks on the southern side of Peter Doherty Street being relocated to enable extension of the bus zone.
The existing unused bus zone on the northern side of Peter Doherty Street will be removed and replaced with six additional 2P car parks to offset the removal of the southern car parks.
Work to implement these changes will be completed within two days during this period and involve survey, traffic control and line marking equipment.
Please see map below for parking changes.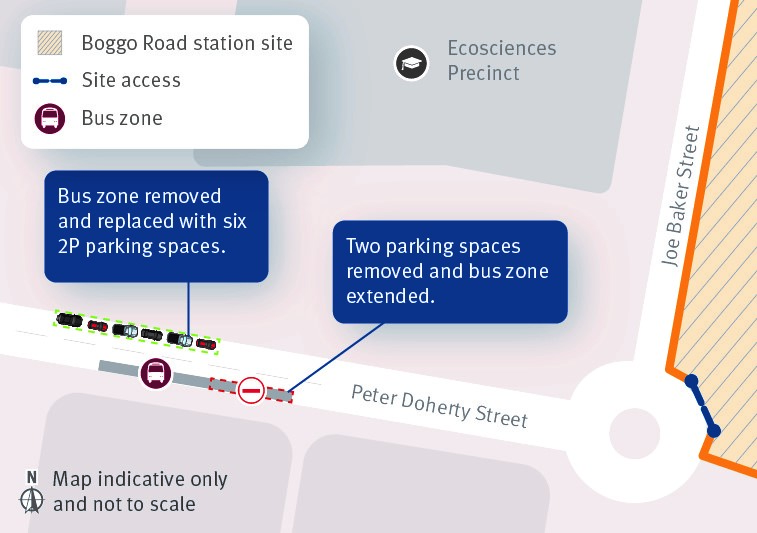 To enable work to be completed safely, the car parks will need to be vacated. Signage will be installed at the car parks prior to the work taking place.
Access will be maintained on Peter Doherty Street throughout the work under the direction of traffic control.

Work hours
This work will occur between 6:30am and 6:30pm, Monday to Saturday, weather and construction conditions permitting.
Work is subject to relevant approvals and suitable weather conditions.
If you want to know more, all of this information is available in PDF form: