Weekend works and changes to traffic conditions: Deagon Station
Hitachi Rail is continuing construction work along the Shorncliffe Line to deliver Brisbane's new railway signalling system as part of the Cross River Rail Project.
Details of work
Excavation works to prepare for the installation of cabling and signalling equipment will be undertaken between 6.00am and 5.00pm on Saturday 19 and Sunday 20 February near Deagon station. Equipment including a vacuum truck, excavator and tipper truck will be used to complete these works.
Hold and release traffic control will also be in place at Smith, Adams and Albury Streets during this time. Deagon station car park will be partially closed with access via Doris Street.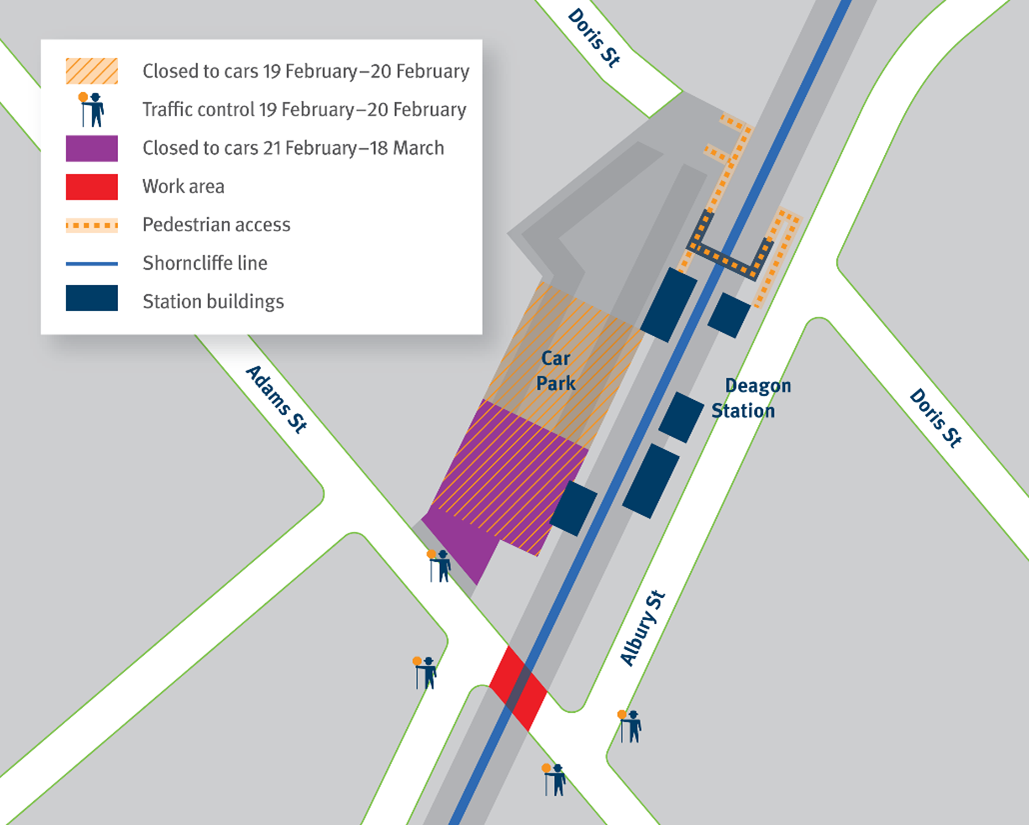 What to expect if you live alongside the rail corridor
Residents along the rail corridor may experience an increase in dust and noise associated with the use of machinery and equipment (including excavators, boring and drilling machines and vacuum trucks), and mobile lighting towers in work areas during night works.
To minimise impacts, environmental controls will manage noise and dust, and all workers will be briefed on key community and environmental considerations.

What to expect if you're a rail customer
Cross River Rail will transform how we travel to, from, and through Brisbane in the future. But building Cross River Rail means changes during construction. Plan your journey by using the links below:
If you want to know more, all of this information is available in PDF form: